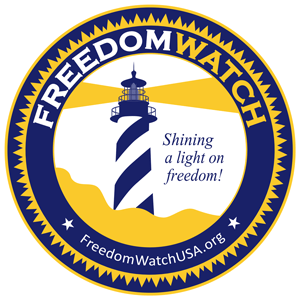 Help us form the:
CITIZEN GRAND JURY TO DEFEND THE REPUBLIC


Donate below to help Freedom Watch and Larry Klayman cover the initial cost of providing for the travel, accommodations, and compensation for eight citizen jurors. 


Larry will match your contribution by covering the legal fees and expenses related to this effort so we can move AS FAST AS POSSIBLE.


We must act now before House Democrats follow Hillary Clinton's lead and shred documents, destroy hard drives and meticulously act to cover up their crimes.


Donate all that you can below:
Donated before using an account?
Login